Finding the perfect balance between your professional and personal life can be challenging, but it's essential for your overall well-being. Our drive and desire to achieve professionally can often harm our own successes.
Creating a perfect work-life balance will improve not only your physical, emotional and mental well-being but it's also crucial for your career. If you're struggling to achieve the perfect work-life balance, you're not alone. Here are some useful tips to help you achieve the perfect balance!
1. Manage Your Time
Time management is key. This will determine the work-life balance you maintain each day. Ways of improving your time management include:
Create a timeline of your activities for one week. Make sure to include family commitments
Prioritise your tasks in accordance to their importance
Avoid multitasking. Focus on one task at a time
Learn to say "no"
We don't have unlimited hours in the day. Be honest and let people know if you can't take on additional tasks at the moment. Remember, your time is valuable!
2. Set Specific Personal and Professional Goals
There are many benefits to setting specific personal and professional goals. When your goals are clearly articulated, you can complete tasks with a strong sense of direction and a better focus. Take your list of priorities and turn them into specific and measurable goals. These can include:
Walk thirty minutes a day, five days a week.
Speak to a family member for an hour once a week.
Take twenty-five minutes once a week to reflect on success and achievements.
Decrease a website's bounce rate by 10% in six months.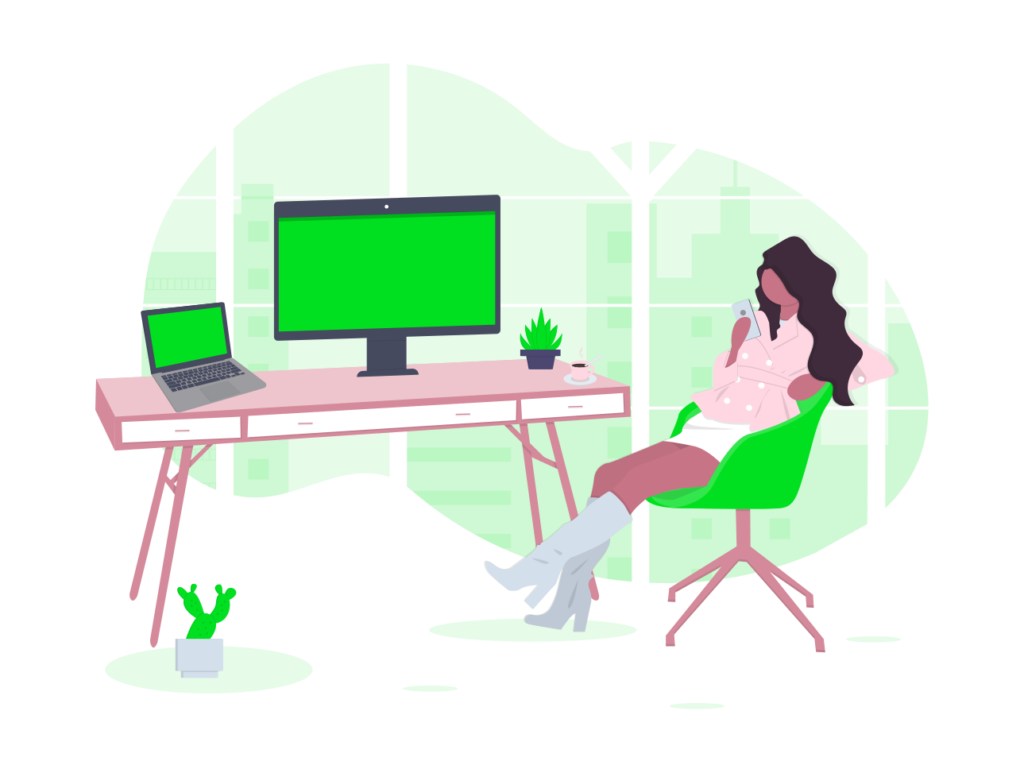 Read now: How to Build Effective Short-term and Long-term goals
3. Ignore Perfectionism
Moving through the challenges of perfectionism is difficult. Here are some tips to help you achieve this:
Practice self-awareness. Remember that you already possess some level of self-awareness to realise that perfectionism is causing issues for you.
Realise that no one is perfect.
Never compare yourself to others. You are on your own journey. When you compare yourself to others, you're only setting yourself up for disappointment.
Set realistic goals and remember to reward yourself as you achieve them.
4. Establish Boundaries
Setting boundaries between work and home is important in achieving the perfect work-life balance. This can be done by:
Establishing fair and realistic limits on what you will do / will not do both at work and at home.
Communicate this clearly to your supervisor, coworkers, partner and family.
For example, a boundary you could set is not checking or responding to work-related emails whilst at home.
5. Leave Work at Work
Disconnecting from work at home isn't easy. To get the most of our time off and leave work at work we need to be deliberate in how we end our days. This can be done by:
Writing tomorrow's to-do list today.
Remove the expectation of thinking about work outside of work hours.
Make time for your interests and pursue your hobbies.
6. Make Time for You
Making time for yourself and doing things that you love is important. Doing so will energise and refresh you. It will also enable you to nurture your creativity which is extremely beneficial in the workplace. Remember to give yourself a relaxing break and enjoy yourself at least once a day. This can include:
Going out for dinner with friends or family
Catching up on your favourite show
Reading a book
Having a relaxing bath
Going for a dog walk.
7. Work Smarter Not Harder
The skill of being able to use your time more efficiently is one that everyone could benefit from. Working smarter, not harder involves managing your time better, knowing what needs to get done and when, and making most of the tools that will keep you on track. Here are some ways to achieve this:
Batch similar tasks together.
Take more breaks.
Turn off notifications.
Track your time and review your productivity.
Stop multitasking.
Unload your more pressing tasks by doing them first.
Trim your to-do list by removing less important tasks.
Plan tasks based on your energy levels.
We tend to ignore our energy levels when planning our work. However, being mindful of this can be extremely beneficial in regards to productivity. Everyone's energy spikes are different. Whether you're more productive after lunch or first thing in the morning. Determine when your energy spikes are and plan your tasks accordingly.
8. Unplug from Technology
Our phones and technology follow us everywhere. This means our ability to disconnect from work is increasingly difficult. However, unplugging from technology is achievable. Here are some tips to help you get started:
Switch off your phone for a couple hours each day.
Enjoy some tech-free activities, like switching off technology at dinnertime.
Prioritise human connection.
Set up a Digital-Free Zone in your home.
Create non-negotiable working hours.
Read now: The Impact of Screen Addiction on Health and Well-being
9. Take Care of Your Health
Your health should always be your number one priority. A healthy lifestyle is fundamental to coping with stress and to achieving the perfect work-life balance. Neglecting your physical, mental and emotional wellbeing will see both your personal life and work-life suffering. Take care of your health by:
Getting plenty of sunshine
Sleeping at least seven hours a day
Connecting with friends and family
Doing something you enjoy every day
Getting plenty of exercise
10. Rest
There are many benefits to a good night's sleep (internal link to Why Understanding Sleep is Crucial to your Wellbeing). While you sleep, your brain works to restore your mind and body. This involves processing your emotions and what you've learned during the day. Receiving more sleep can improve your memory which may help you perform better at work and in your day-to-day life. The following techniques may help you achieve a good night's sleep.
Avoid screen time for an hour before bed.
Reduce your caffeine intake.
Avoid liquids before bed.
Implement a morning and night routine.
Read now: Why Understanding Sleep is Crucial to Your Well-being
By implementing a routine in the morning and evening, you are supporting the hormones that affect sleep, manage stress levels and help you feel rested and energised throughout the day. This will help you achieve the perfect work-life balance.
Related Articles
If you need help achieving the perfect work-life balance, we're here to help! Reach out to one of our experts here at Ceed today!