The past few years have been somewhat chaotic, and 2022 is no different. It can be difficult to swat away negative feelings that buzz around your head in a hive of chaos, but this article will help you utilise, avoid, lose or even live with these dark thoughts.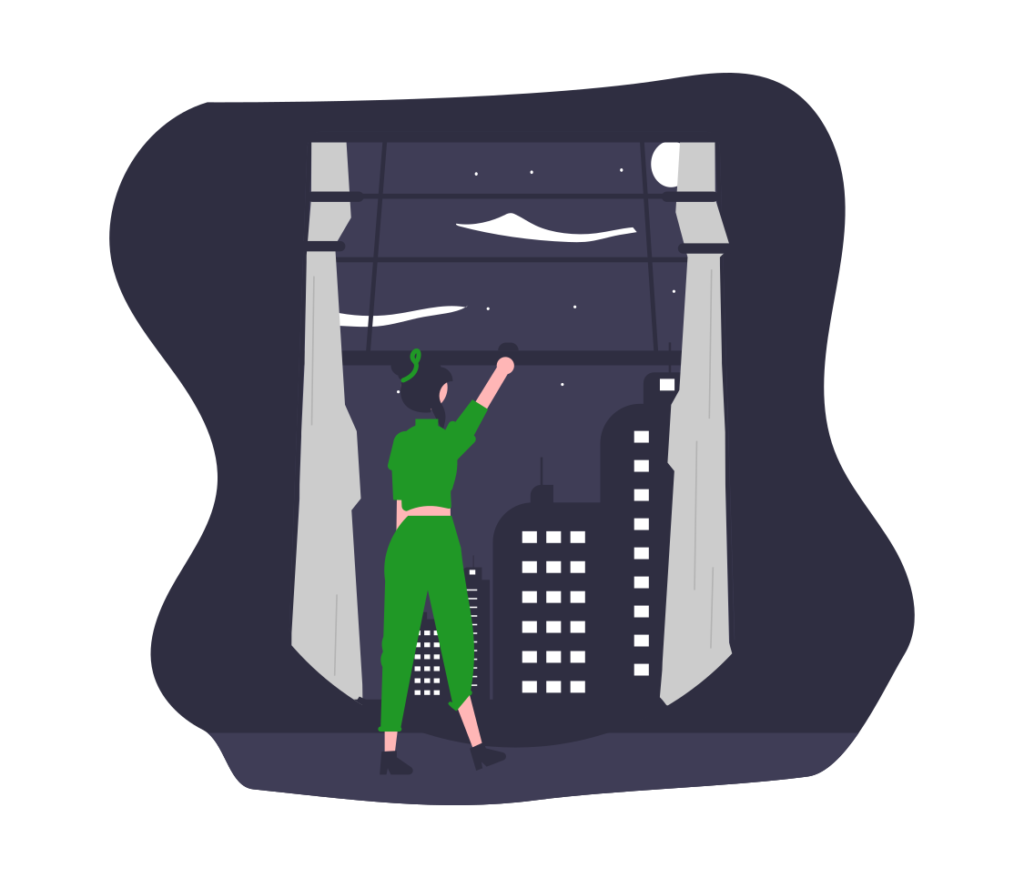 What Are Dark Thoughts? 
Dark thoughts are generally negative feelings that may stem from sadness or strong emotions. Usually, dark thoughts appear from overthinking, whether about the past, future, or present. Empaths can experience dark thoughts when seeing others experience injustice like bullying, criminal activity or people that are upset.  
These dark thoughts don't always involve violence as a result. Sometimes they can be a form of self-punishment – it makes you think of yourself in that situation and can make you angry or upset. They can often be intrusive when thoughts pop into your head that you don't agree with or want to think about.
Read now: How to Overcome your Negative Thoughts 
Having dark thoughts can be distressing and can have a negative impact on your daily life if they become frequent.
Can We Utilise Them? 
Fortunately, we can utilise dark thoughts that are incredibly powerful in imagination, and emotion to create something truly amazing.  
We can create a wide variety of recreational and artistic values with our thoughts, including: 
Art 
Music 
Writing 
Performance 
Drawing 
Many artists use their dark thoughts in songwriting to express themselves in creative ways. Songwriters that used their darkest times to write songs are typically regarded as "dark, gothic or emo". These may have negative connotations to different people but, they all have the same meaning: dark. 
Songwriters like The Cranberries, Radiohead and Syd Barrett write from experiences or dark thoughts in their heads and release positive songs that help people through their internal struggles. 
Utilise dark thoughts by reflecting them upon your more creative work, this not only lessens the pressure of the thoughts but increases the quality and emotion of that work.  
Read Now: Creative Activities That Can Benefit Your Mental Health  
How Do I Avoid It? 
It is difficult to avoid dark thoughts since they are often in the back of your mind. Whilst they can be subdued by your positivity, they often surface unpredictably and when you don't expect it. However, the best way to avoid them is to try to change your focus. 
Although it seems simple, focus and positivity can be maintained to keep your mind from wandering and drifting into the darker aspects of your brain. Focusing your mind on something else like music, videos, films or art, distracts your mind from the thoughts, and you eventually will lose their trail. They might pop up again but indulging in these activities will help. 
Healthier alternatives also help like going out for a walk, or with friends.
Read Now: Creating a Healthy Routine is Good For You 
Can I Lose These Thoughts? 
Whilst it is difficult to remove dark thoughts entirely, it's important to remember you aren't alone. Everyone deals with negative thinking at some point. Someone who says they have never thought that way is not telling the truth.  
It is something that comes along naturally. As humans, we tend to be more empathetic and imaginative which leads us to be lost in our heads at times. It is hard to completely ignore them, but you can reduce their power.
Living With The Thoughts 
You can live with them; almost everybody who has an ounce of sympathy or empathy will experience them. It can sort of feel like a punishment at times for caring about other people and not being able to help but it is something we live with.
Remember though, you can still help people to numb the dark feeling that surrounds you. Just because you may wallow in thinking of what could have been, it still means you can help in some way in whatever way you can.
Conclusion 
Our minds are incredible machines, and we still don't know what they are fully capable of. They can be unpredictable at times, meaning dark thoughts could occur at any time especially if something happened in your past and reminds you of that experience.  
Don't think you are broken because you have these dark thoughts; it makes you a good person that you would selflessly care about others more than yourself.  
We here at Ceed have a safe place for everyone – We have many different articles on similar topics. If you need any further help then contact us here!