In the modern day, many people face different kinds of overwhelming triggers. This leads to stress, which puts a lot of tension on people and causes them to overthink about past or future events. In a survey undertaken by Statista, 79% of respondents experienced stress at work – this is the most common type of stress.
If you have experienced this kind of stress, you may have noticed that the same thoughts repeat in your mind constantly, causing an endless loop of increased worry. This can be detrimental to your mental health.
Not only is this mindset not helpful in resolving the problem at hand, but it also interferes with healthy practices that help create internal peace, such as calming sleep.
When your mind doesn't seem to be running as smoothly as possible, these 4 revitalizing methods could perhaps help resolve your dilemma or at least work towards a convenient solution.
1. Go for A Run Or Walk
You may already be familiar with the so-called 'runner's high' – this is when your endorphins kick in and you feel like you're floating through the air rather than thumping the street.
Before these endorphins take effect, your attention will be completely focused on the activity you're engaged in. It will consume your attention and release other thoughts in your mind. By focusing on only one thing, you are creating a clean slate for your mind.
If running is too intense for you, then go for a walk! Walking is a great exercise for when you need to clear your mind and thoughts. Going out and feeling the fresh air will clear your senses and pave the way for any negative thoughts or worries to dissipate.
2. Put Pen to Paper
When your mind is full of stressful thoughts, it's not always easy to label them and determine the cause of discomfort. If you have ever written in a diary, you may already know that writing down your thoughts usually makes them easier to explore. Writing is a common remedy used to relieve stress and overthinking.
Sometimes, mindfulness is achieved through an experience or expressing an emotion. Expressing yourself on paper can make your experience more meaningful and help you get rid of worries and anxiety. Furthermore, journaling can also come in handy when you're trying to recall a particular thing, as you can look back at your diary for past reference.
Simply set aside a certain amount of time for writing every day to cleanse your mind regularly.
3. Meditate from Time to Time
At first, meditation will make your thoughts run wild. The act of sitting still and doing nothing highlights thoughts that won't stop. But, in a similar way to how writing allows you to reflect, meditation creates a space among your thoughts so that you can pay less attention to everything that goes through your mind.
By using meditative breathing techniques, you will help keep your conscious calm, which will slow down your thoughts. This can eliminate stress, allow you to think more clearly, see the bigger picture, and help reduce the likelihood of future stress.
4. Talk to A Friend
Talking to a friend about your struggles, difficulties, and potential solutions is a great way to reduce stress. Many times, we are so intertwined with work and commitments that we put unnecessary pressure on ourselves.
Simply talking about things can make situations more transparent and will reveal that things are not as bad as you initially thought. Processing your problems with an empathetic friend can be a healthy distraction and a highly effective coping method.
But even if you choose not to disclose your troubles, the simple act of getting together with a friend can be useful on clearing your mind.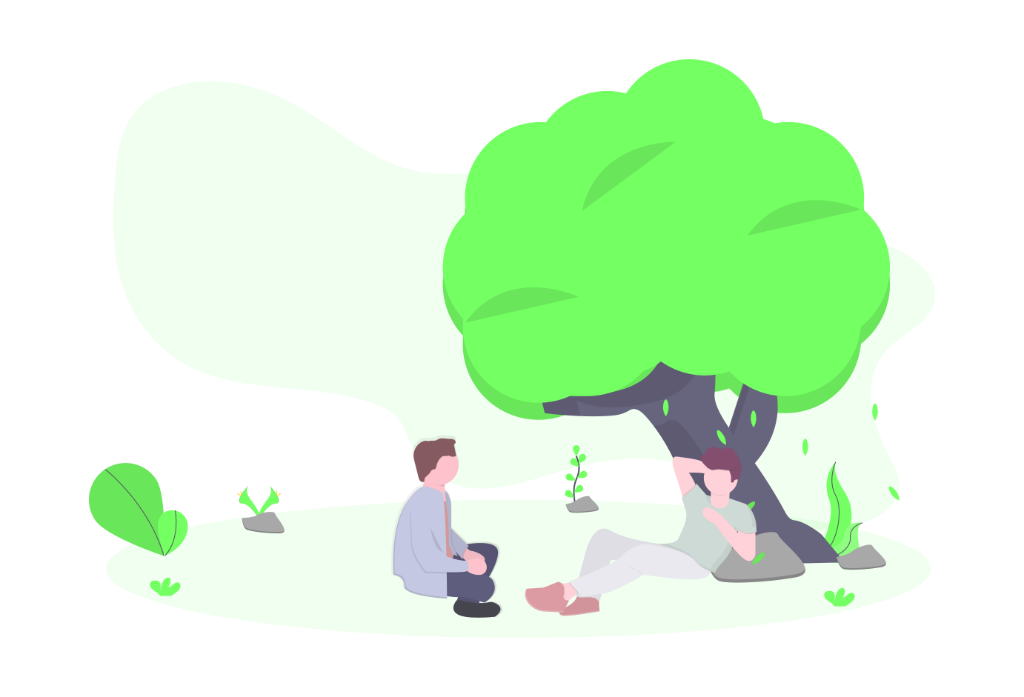 In addition, if you know that you have someone who will always support you, you will be more confident in dealing with any situation.
Final Saying
Overall, mental health is very important to our quality of life. Integrating these activities into your everyday life will certainly work wonders for clearing your mind. So, when you're faced with any challenges, you'll know some little tricks to calm your mind and improve your focus.
At Ceed, we know the importance of managing stress. That's why we have specialised life coaches who can help you clear your mind and alleviate your stress. Visit our website to find out more.