The quality of your sleep affects every aspect of your life, from how you cope with stress to your relationships and your productivity. 
Feeling like you aren't getting enough sleep can make you anxious, which in turn can keep you awake at night, making you feel exhausted and disconnected during the day.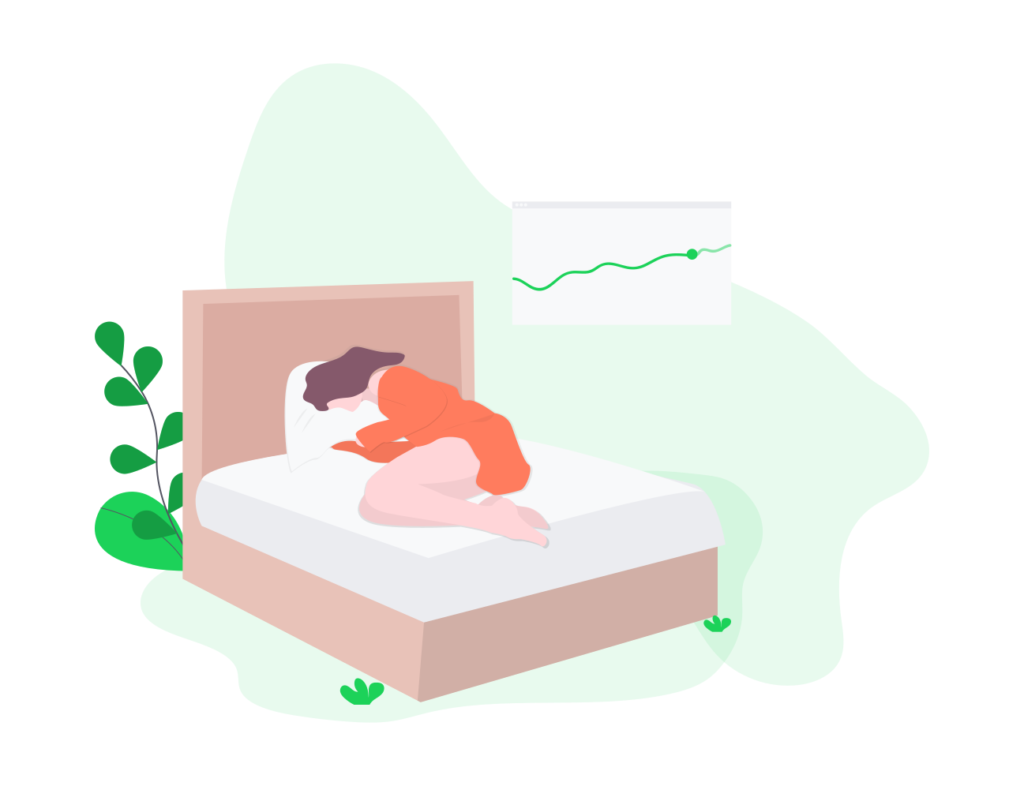 Insomnia can feel like a vicious, endless cycle, but there are changes you can make to your daily life and mindset to try and beat it.
Here are some of the most effective changes you can make to your lifestyle to help you get enough sleep.
Read Now: Why Rest is Important for Productivity 
Make Small Changes to Your Diet 
There are obvious ways to eat healthier. Working more fruit and vegetables into your daily intake, moderating your portion sizes, and cutting down on your sugar intake can all help.
What you may not know is that exactly when you eat is important for your sleep pattern.
Late night snacks, sugary or not, have been shown to impact sleep. The science is simple: eating at night gives you a burst of energy that you'll struggle to burn off before bed.
Focus on making your regular meals throughout the day more filling. If you eat sugary treats, distribute these amongst meals so you're not tempted to reach for a box of chocolates at 11PM to fill a hole in your stomach.
This way, you'll be eating better, valuing your body and how food affects your mood. But you'll also be sleeping better, giving you the positive mindset that you need to make and sustain these changes long-term.
Read Now: A Happy Diet: 9 Foods Proven to Lift Your Mood 
Exercise More 
Tiredness brings sleep. To be tired is to have used more energy during the day than you've put into your body via meals or snacks. If you've made the above adjustments to your diet, and kept to them long-term, you're already prepared for better sleep in the evenings.
If you can, one of the easiest (and cheapest) ways to get some exercise is to go for a brisk walk, ideally in the afternoon, or at the end of the working day.
According to the NHS, even a ten-minute brisk walk every day can improve your health by improving your circulation, especially if you work sitting down during the day.
Analysts predict that the shift to home working will be a more long-term change to work culture even after the pandemic ends. This means many people will lack the opportunity to walk to and from work. So, it's more important than ever to make a conscious decision to go for a walk.  
While walking contributes to the recommended 150 minutes of weekly exercise for adults, getting to burn off excess energy and decompress after a long day are happy side-effects.
But whatever exercise you do, don't do it right before bed. You won't be in the calm state you need to be in to fall asleep while you're full of adrenaline.
Keep a Sleep Routine 
We've all been sat in front of the television, late on a weekend, awake for no reason. Our free time is limited, and we want to know that we're making the best use of it, even if we aren't.
So, rather than staying up as late as humanly possible on a Friday or Saturday, keep close to your weekday bedtime and wake time. If you don't have a sleep schedule for your weekdays, create one and stick to it.
You might feel as though sleeping in on weekends is a good way to catch up on sleep missed during the week.
However, people who keep a regular bedtime and alarm clock routine across a seven-day period are more refreshed throughout the whole week than people who eschew the routine on weekends, by being free from social jetlag. 
Block Out Distractions 
Turn off all your devices at least an hour before bed, and keep away from your phone. Place it on 'do-not-disturb' if you have the option, and keep it out of your reach until morning. Across the room, if necessary.
To avoid being disturbed by light sources, make sure any electronic devices that emit light while charging are charged during the day. Get a blackout blind for your window if needed, or wear an eye-mask.
If noises inside or outside of your room are disturbing you and can't be dealt with directly, consider wearing ear plugs or noise cancelling headphones.
Some might recommend putting on a dry podcast, nature sounds, or a music app on a sleep timer before bed.
However, these will fill your mind with thoughts and ideas when it should be empty. Keep your room silent. Make a conscious effort to clear your mind at night. If you must, think in images, like counting sheep.
Many things bothering us in our day to day lives can only be dealt with during work hours. You put unnecessary stress on yourself by thinking about these things at night, and increase the likelihood of starting the day tired.
Read Now: Why Understanding Sleep is Crucial to Your Wellbeing 
To Sum Up… 
The good news is that getting enough sleep, for most people, is a matter of routine and psychology.
Build routine into your life, pay attention to what you put into your body, and train yourself to clear your mind at night. This way, you should finally get some sleep.
As a final note, while these techniques are proven to be effective in a lot of cases, they aren't guaranteed to work for everyone.
If, after following this advice for 4 weeks, you feel you still aren't getting enough sleep, see your GP. They will have insight, advice, and treatment personally tailored for your situation.
Improving your sleep pattern can improve all aspects of your life, but if you need just that extra nudge in the right direction, contact us at Ceed.